12 March 2019
Held In Tirana The Meeting Of The Executive Board Of The Association Of Mediterranean Ombudsman
---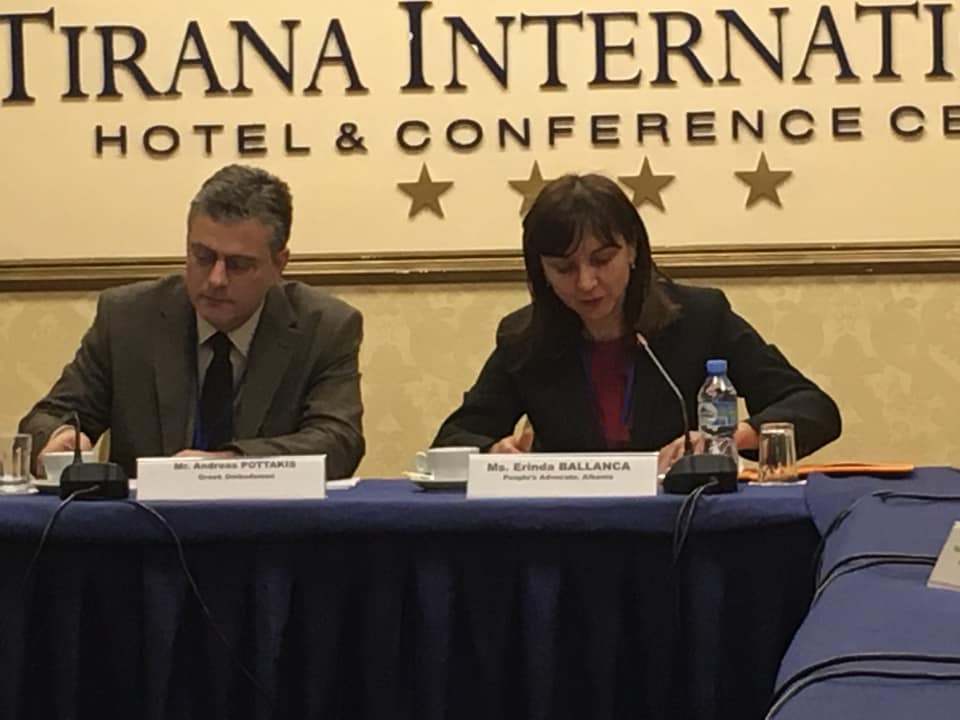 The meeting of the Executive Board of the Association of Ombudsmen of the Mediterranean, which is under the chairmanship of the People's Advocate of Albania, was held in Tirana under the auspices of the People's Advocate of Albania.
After welcoming the guests, the Albanian People's Advocate held a brief welcoming speech in which, among other things, she said that the great work done by the Ombudsmen institutions in the Mediterranean basin faces other more difficult challenges in the future.
"The right of citizens of our region to a dignified life, the respect of citizens' rights by state authorities, the eradication of poverty and unemployment, the right to education, health service, property, freedom of expression, free migration etc. should be addressed in the future from approaches that exceed our local or national borders, "said Lawyer Ballanca.
Albania's People's Advocate expressed satisfaction that his presidency chair at the helm of the Mediterranean Ombudsmen Association will pass his Ombudsman to the Greek state, Mr. Andreas Pottakis.