15 March 2019
Ombudsperson Organizes A Round Table For Encouraging Cooperation With The Civil Society
---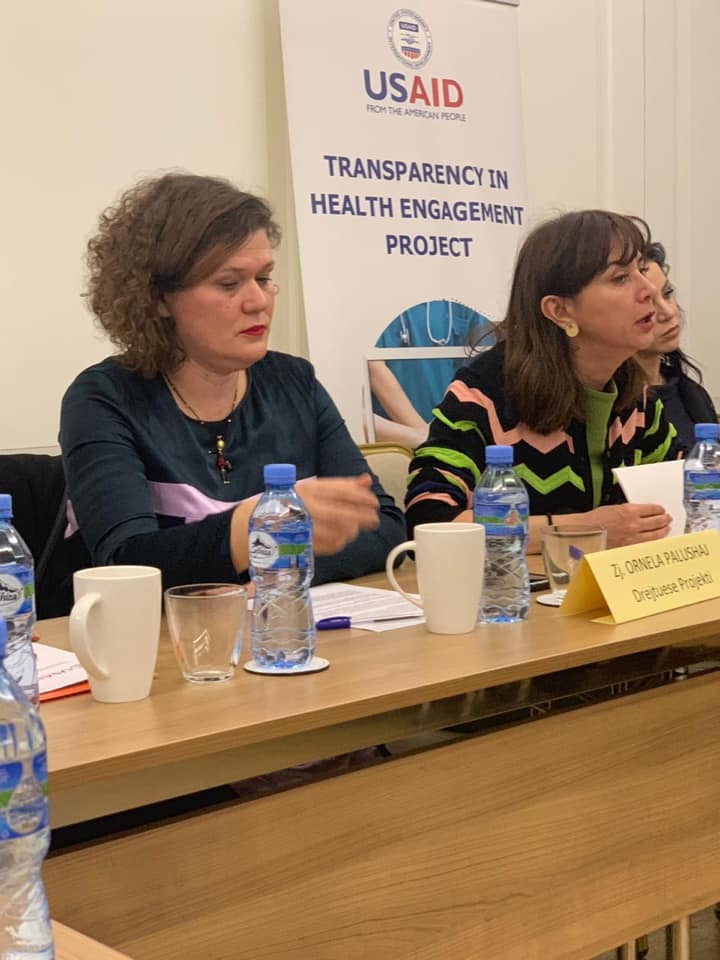 Within the USAID Project "Transparency in the Health System", the People's Advocate organized in Tirana the Round Table "Strengthening the Co-operation of the Ombudsman with Civil Society through Sustainable Mechanisms - Good Practices and Access".

The purpose of the table was to discuss with representatives of civil society organizations working in the field of vision health and good practices of the People's Advocate in cooperation with civil society, also in the framework of the institutional strategy 2018-2022.

The People's Advocate, Mrs. Erinda Ballanca, who welcomed the Roundtable said in her speech: "Pressing the Government through the mechanisms of the Ombudsman and civil society organizations will lead to another level of sensitivity, accountability and resolution of issues that will we need our intervention ".
The Roundtable presented concrete steps for building mechanisms that ensure sustainable cooperation for both sides, such as the Cooperation Agreement with four civil society organizations and efforts to set up a Civil Society Advisory Group on Health Issues The People's Advocate.

USAID's "Transparency in the Health System" project is a project aimed at improving health services in Albania for Albanian citizens focusing on fighting corruption, improving transparency for government functions and fostering cooperation between independent government institutions, organizations civil society (CSOs) and the media, to seek a more responsible governance in the health sector.